Presidents of USA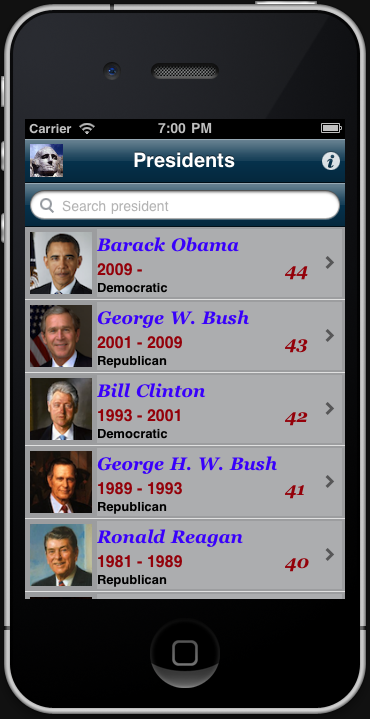 All 45 Presidents of USA


All the Presidents of the United States in your pocket. From Washington to Obama.
A fast and easy reference including a small picture, name, party, years in office and number, 1-44.
Search the table for names, years and party.
Every table line has a big zoomable picture and facts off-line.
A link leads to more wikipedia information about selected president.
The wiki page supports landscape mode.
A handy search system makes it very easy to navigate among the presidents.


Version 2.3






More at:


Contact: