Hello and Welcome to
DESDECADOS PERSIANS & EXOTICS
We are a small cattery registered in SVERAK (FIFe) and located in Södertälje, close to Stockholm, Sweden.
The Desdecados Persians & Exotics are bred for quality -- not quantity -- with emphasis on health, lovely temperament, sweet, open expressions, big eyes and balanced bodies. The dilute colors as Blue, Cream and Bluecream are the favorites.
In 1985, I got my first Persian cat. One year later, I purchased my first show cat, EC Papagayo's Ofelia, a Blue Persian female. With her success at the shows, Ofelia further interested me in registering a cattery in the latter part of 1986.
The first cat that I imported from the US was GC/NW Wynden Spodiodi. He arrived in Sweden 1990, two years after achieving the title of CFA Second Best Cat for 1988 (having been Sixth Best Kitten the previous year).Spodi was followed by females from Myman, Marhei, Jadon, Wynden and Goliada.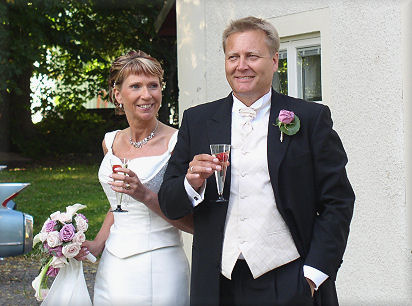 Many years later, I met Leif. Leif (despite being allergic to cats!) also became very interested in joining the cat fancy. In the late 2004, we got our first Exotic, a wonderful Brown Tabby male we call "Teddy" (Supreme Premier Eddore Pumkin Bear, DSM). Leif and I were married in August of 2005, with Leif becoming an official partner in the Desdecados Cattery. As a very special wedding gift, our dear friend Kajsa Sohlberg (Quickstep's Cattery) gave Leif a lovely Blue Persian male called "Ior" (EC S*Quickstep's Miriel, JW, DSM). By becoming a Junior Winner, "Ior" confirmed Leif's ability to prepare and present a Persian, further cementing his interest in the world of show cats.
The current family of cats share their life with us as family and they are free to use the house equally with us. The secured outside area of 100 m2 is their particularly favorite place in the months of spring, summer and early fall. Once members of the household, cats are assured a loving home with us for the rest of their lives.