Lasse's slotpage
2006 European Championship, Kouvola, Finland
G-27
Friday was the day for the G-27 race.
Top qualifier was Gugu 1.740 with Josef Korec on 1.776 and Vladimir Horky 1.790.
Qualifying results



The cars of: Korec, Horky, Andre, Gugu, Jari, Persson, Vlado and Juha



Juha Yli-Sipola, Vlado Okali, Per Persson, Jari Porttinen, Gugu, Andre Eriksson, Vladimir Horky and Josef Korec

Vlado went into the lead in the first heat. In the second heat Juha had catched Vlado for the lead but and in the third heat Juha went into the lead.


Jari Porttinen changing motor

In the fourth heat Vlado turned 110 laps and took the lead which he then never lost.


Vladimir Horky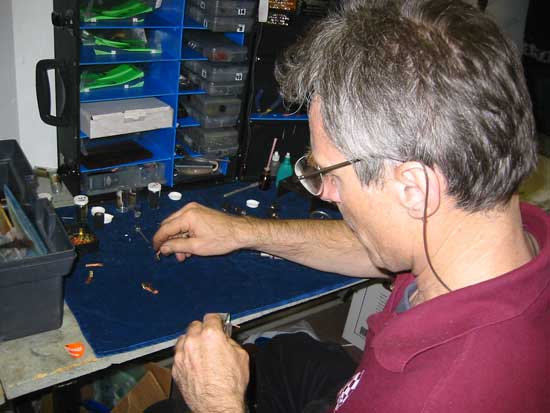 Vlado Okali

Main G 27 results



Vlado Okalis European Champion car

Next page