Lasse's slotpage
Hjärup 12-hour
17-18 August 2007

Saturday saw one practice session on the starting lane for each team.
The last few minutes before the technical inspection and all teams still have work left to do.



Lars Harrysson and Mikael Gustavsson, two of the four members in the Basically the Best team.


Esther Lestrell in Basically the Best doing the last final touches to the bodies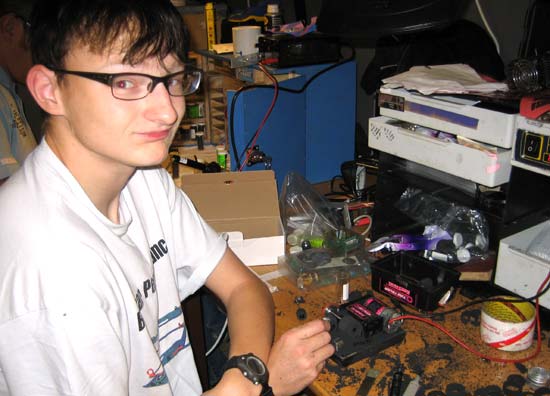 Will Stemman in T.I.T. having the confidence of his older partners to be responsible for all the tire truing.


Erik Noltensmeijer one of the four drivers in "Cool Women Hot Men" doing his fare share of tire work.


Miroslav Vadlejch, one of four drivers in Smradosi, gluing new tires to rims.